Streaming Links
A number of years ago, when they found out about the party, my friends at work suggested that I should take some of the spare IP cameras home and put them around the house. I did that. We have managed to install all of those so I've had to shift to other means.
If you can't be here, join us to celebrate remotely in any time zone...
The so please sign in and your name will show up for the next time zone that you join us for. Please keep in mind, you will need to sign-in for every time zone so we have a picture for those 'here' and a guest book of everyone who celebrates remotely. Use the Express icon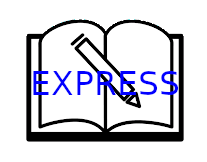 to sign in with one click.

Location
From
Internet
From Internet
in new window
Local Link
All Cameras
Internet
Internet
NOTE: When you choose the "From Internet in new window" option, a new window for the streaming image will open. If you choose that camera again, the streaming image will go to that same window which may be below the current window or iconized.